Use data logging & alerting for total network transparency
Network blind spots can leave you scrambling during audits or cyber attacks. Nodegrid comes with data logging & alerting features to give you a full view of your network. Track crucial data for performance & compliance, with notifications that keep you one step ahead of threats.
Get hardened logging for more data protection
Easily audit & comply with regulatory requirements
Use alerts to help identify problems for quick resolution
Protect data logging
See who connected and what actions they took. Your data stays safe, because logs can't be accessed directly from devices.
Stay in compliance
When it comes to HIPAA, Sarbanes-Oxley, and other regulations, Nodegrid gives you thorough auditing to stay in compliance.
Identify & resolve problems
Nodegrid helps you identify problems & stay informed. Set up alerts to quickly respond to issues & minimize network downtime.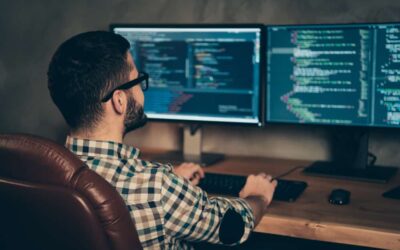 Enterprise networks are huge and complex, with infrastructure hosted in many different facilities across a wide geographic area. Though most network infrastructure isn't housed in the same location...
read more