EdgeOps Automation Solutions
EdgeOps automation solutions for easy branch network orchestration
ZPE Systems' Nodegrid simplifies branch and edge infrastructure management with powerful, vendor-neutral EdgeOps automation solutions.
EdgeOps is an infrastructure management methodology that helps you operationalize your edge networks. That means completely rethinking your approach to managing your edge and branch infrastructure by employing automation and orchestration.
EdgeOps automation reduces the human intervention required to deploy, manage, and troubleshoot remote branch infrastructure. With a comprehensive EdgeOps automation solution like Nodegrid, you can: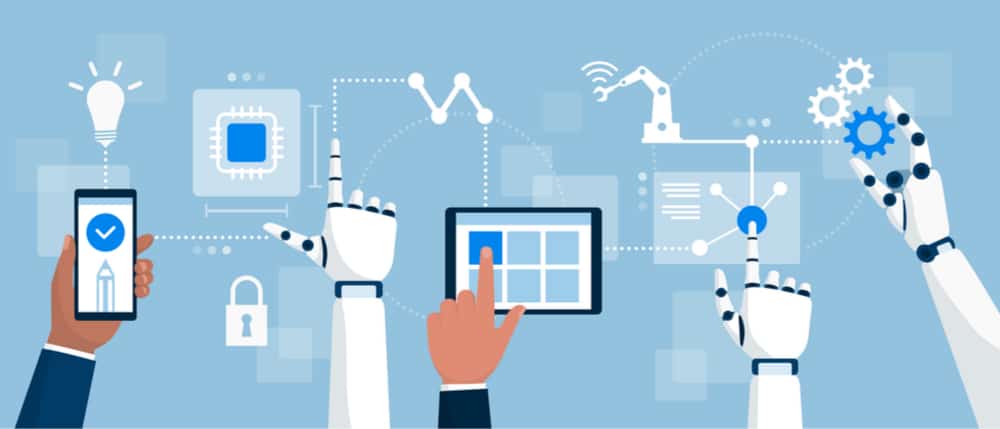 Speed up deployments – EdgeOps automation with zero touch provisioning lets you deploy an entire branch network without pre-staging or on-site configurations
Prevent downtime – Automation reduces human error, which prevents configuration mistakes and other leading causes of downtime
Reduce on-site troubleshooting – Virtual presence features like out-of-band management and cellular failover allow you to remotely troubleshoot and fix problems even during complete network outages
Boost efficiency – Consolidating your branch infrastructure management behind one vendor-neutral pane of glass empowers you to efficiently orchestrate your edge networks
How Nodegrid delivers a complete EdgeOps automation solution
Zero touch provisioning for automated, hands-off deployments
Zero touch provisioning makes it easy to deploy new edge infrastructure, even if you don't have technical staff on-site. To configure a Nodegrid edge network appliance, all you have to do is connect it to the power and network. Then, itl automatically download and installs configuration files from our cloud without any human intervention.
Network edge routers for comprehensive branch management
Nodegrid Services Routers (NSR) give you complete vendor-neutral control over your branch and edge networks. Installing an NSR in your branch unlocks EdgeOps automation features like:
SD-Branch, or software-defined branch networking, abstracts your edge network management tasks as software scripts that can be automated and orchestrated.
Out of Band (OOB) management gives you an alternative path to orchestrate and troubleshoot your edge infrastructure even during a network outage.
Secure Access Service Edge (SASE) On-ramp connects your edge users directly to your cloud-based services to optimize network traffic between your branches and your enterprise network.
Vendor-neutral network edge orchestration and consolidation
All Nodegrid products run on Nodegrid OS, an open x86 architecture that easily integrates with all your Linux-based edge devices. That means you're not locked-in to any single vendor ecosystem or automation solution. The Nodegrid OS supports end-to-end automation by supporting third-party containerization apps and orchestration tools like Chef, Ansible, and Puppet.
Plus, ZPE Cloud provides a centralized, cloud-based network edge management platform from which to orchestrate all Nodegrid-connected infrastructure. That means you have vendor-neutral visibility and control, without any gaps, from anywhere in the world. ZPE Cloud gives you the tools to deploy, orchestrate, and troubleshoot your entire edge infrastructure from one centralized control panel.
Simplify your branch network orchestration with EdgeOps automation solutions