Empower your people with smart power management
Server hanging? Don't put staff on-site simply to reboot a device. Nodegrid gives you power management capabilities to keep your data center & branch locations running, no matter how far away you are.
Identify hotspots to stop potential failures
Track energy trends & see how to increase efficiency
Remotely reboot faulty devices to maintain uptime
Case Study
Get the most from your energy (and your budget)
Nodegrid's power management keeps you cost effective and gives you convenient control. Monitor devices via SNMP or log consoles, get intuitive usage graphs, and debug issues quickly & remotely.
ZPE Systems is proud to partner with Chatsworth Products, Inc. (CPI). Our Nodegrid platform integrates with CPI's eConnect PDUs, to bring you remote power control & monitoring. Click the button to get full details of our power partnership.
Prevent failures
Cabinet & environmental monitoring help you detect hotspots, prevent device failure, & stop downtime before it happens.
Boost efficiency
See power consumption & availability, which systems to adjust, & how to improve energy efficiency.
Pinpoint & restore
Get receptacle-level visibility & remote control of power cycling. Reboot only the right device to restore uptime fast.
Chatsworth Power Integration
See how our integration with Chatsworth Products makes for potent power management.
Gorilla Guide to Better Business Continuity
Your business relies on your network. Learn why you can't afford a day without out-of-band management.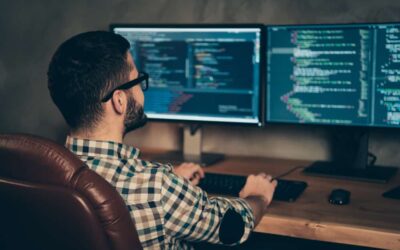 Enterprise networks are huge and complex, with infrastructure hosted in many different facilities across a wide geographic area. Though most network infrastructure isn't housed in the same location...
read more